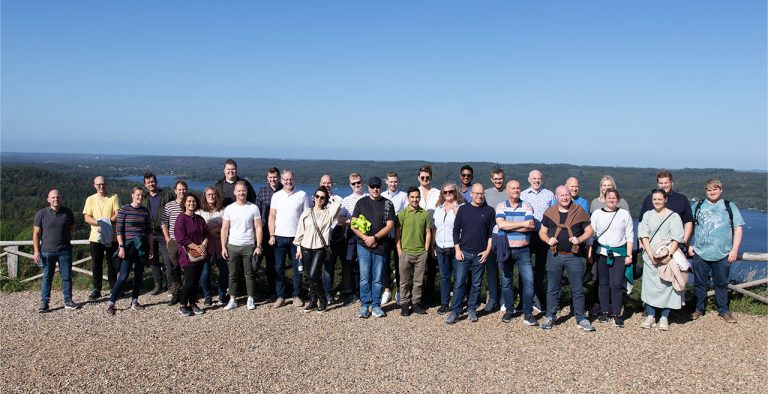 We create joy in the interaction between people and data
At BitPeople, we help organizations and companies create measurable results by developing everything from processes and IT systems to competencies. We also help implement new technology and digital solutions. This creates increased efficiency and financial savings, and then it increases satisfaction among both employees and customers.
We work for you to succeed – that is our most important goal
That's why we are sitting on your side of the table. Because in BitPeople there is no "us" and "you" – we play together as one common team. We do not work for you, but with you, and we're proud of that. We will therefore talk a lot about – both in the initial advice, in the implementation phase of your new solution and in the ongoing support and training of your employees. You will find that we are completely down to earth, simple and straightforward. Most of us have been in your shoes, so we know what challenges and issues you deal with in your everyday life – and we are eager to solve them.
Our values are reflected in everything we do. They are the foundation of the way we work, and they cement our approach to both our customers and each other. At BitPeople we are:
Inspiring
– and we like to challenge you in everything from work processes to workflows and beliefs. We are the customers' partner, and therefore we are also consulted when customers need to develop their business. We understand your situation and needs, and we always advise based on what creates the most value for your company.
Solution-oriented
– and we take operational responsibility from basement to attic. This is obligatory, and therefore we constantly make sure to keep up with developments in digitization, new technology, AI, RPA, etc. We try to be at the forefront of everything new, and we are ready for change in our way of adapting to the future.
Welcoming
– and accessible, positive, honest and responsive. Our customers know they can count on us. It creates security that you know that we understand your business and have put ourselves thoroughly into it. That's why we can create customer – specific solutions tailored to each and every one.
Competent
– with towering professionalism and expertise in all branches of our business. We know that our employees are our most important asset, and therefore we constantly invest in their development and competencies with further education and certifications. This is to the benefit of both our employees, us and our customers.