Sustainability in SAP Business One
On our path to zero emissions –
invest in a sustainable future!

SAP Product Footprint Management for Clean Operations
BitPeople helps businesses become sustainable using SAP Product Footprint Management for Clean Operations. The module is designed to meet the needs of small and medium-sized manufacturing companies. The solution streamlines and simplifies carbon management down to the individual products, from raw materials to production.
SAP Product Footprint is designed to be easy for the user, so that anyone can use the solution. At the same time, you will comply with the GHG protocol by creating the inventory at company level that is necessary to identify than the company's emission sources and track changes over time. SAP Product Footprint Management for Clean Operations is built on the SAP Business Technology Platform (SAP BTP) and is designed to be easily integrated into SAP Business One. It is also open and flexible to accommodate other data sources, such as integrated smart metering systems. As relevant environmental standards emerge and develop, these will be incorporated into the solution as part of SAP's road map.
Sustainability has gained increased importance recently, not only because of environmental concerns – but also to strengthen the bottom line by increasing resource efficiency, improving management practices, cultivating a positive reputation and future-proofing against regulations.
Sustainability is becoming increasingly important
The UN's Sustainable Development Goals are a joint plan for the entire world to achieve sustainable development. To achieve this goal, everyone must contribute. Sustainable development is about more than just reducing the footprint – it is also about creating business development and new business opportunities. In a report from the Intergovernmental Panel on Climate Change (IPCC), it appears that all corners of the world have had their climate changed as a result of emissions. The largest emissions come from human production of carbon dioxide through fossil fuels. Sustainability is therefore becoming more and more important, and new rules are constantly being introduced. The EU's green growth strategy (Green Deal) is a new reform to ensure a holistic approach across policy areas and sectors to further integrate sustainability. The strategy facilitates the world to be climate neutral by 2050.
As a supplier of SAP Business One, we are proud to be able to offer tools that facilitate this. With SAP Product Footprint Management for Clean Operations, companies gain insight into their products' carbon footprint, while the ERP system facilitates healthy operations and future growth of the company. In BitPeople, we help car mechanics plan their daily lives, welders with orders and the fishing industry with traceability. Our software is an important part of the infrastructure for achieving a sustainable economy among companies in Norway and Denmark.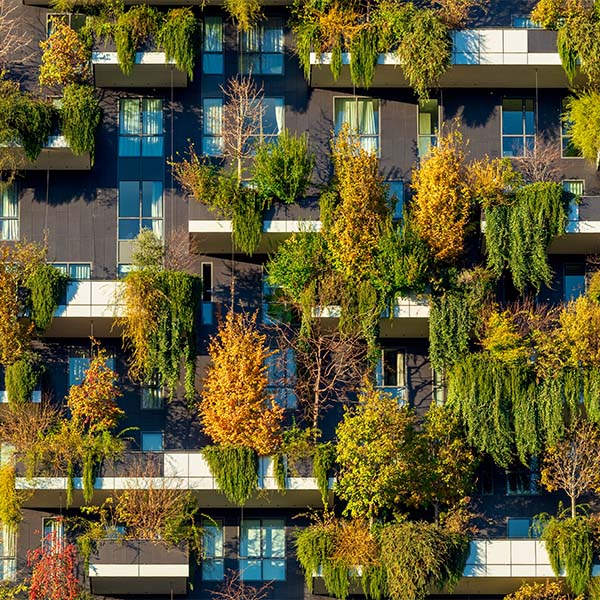 Benefits of SAP Product Footprint Management for Clean Operations
SAP Product Footprint Management for Clean Operations enables businesses to responsibly manage their commercial activities while complying with upcoming sustainability legislation. For businesses that adopt the system, it will be possible over time to reduce their carbon footprint, in accordance with the UN's sustainability goals, while also providing companies with a good basis for future investments. The module also offers opportunities for external communication toward B2B customers and consumers, by providing transparency about carbon footprints at the product level.
By making sustainable choices in business, a company can strengthen its competitiveness and reputation, while new business opportunities emerge.
Invest in your future!